Birds of LGC
BIRD LIST
Many people have an interest in spotting and identifying types of birds found in specific areas. The following is a list of birds sighted on Leeuwkop golf course or along the banks of the Jukskei River by Roy Paige over the last 18 months. Members are invited to add to the list if they identify any additional bird types on the course or along the river next to the course.
The aim is to see how many types of bird frequent our course. With the spread of indigenous tree planting in Gauteng there has been a migration of birds from other areas into our surroundings. A pair of grey hornbills has become a frequent sighting at Leeuwkop for instance. Previously one would have to go to the bushveld areas to see these hornbills.
If you identify any bird not on the list below please email Roy Paige at roypg25@gmail.com or Craig Ryall our website man at craig@e2.co.za . Supply the following information: your name, date of sighting, type of bird sighted, location on the course where sighted. Please be very specific on the location so that other members can be alerted where to look for the bird. (eg. Reeds next to the road at hole 5 dam.)
You can, of course, also use the existing list as a check off list on your personal sightings.
Regards
Roy Paige- Communications


UPDATE 27 JANUARY 2018
Roy Paige spotted a Pintailed Wydah near the 5th green on Saturday morning
UPDATE 21 JULY 2017
Roy Paige spotted a Cape Teal near the Weir on Saturday morning

UPDATE February 2017

Andrew Martin a keen birder, has been visiting the course over January / February and has added the following to our list:

Wed 18 Jan: Sand Martin, South African Cliff Swallow, Booted Eagle, Cape Longclaw.
Fri 10 Feb:Eurasian Hobby, European Honey Buzzard, Black Chested Prinia, Marsh Warbler
Wed 4 January : Black Sparrowhawk
Fri 6 January; Great Reed Warbler, African Reed Warbler, Willow Warbler, African Quailfinch, Black Cuckoo, Spotted Flycatcher, Three- banded Plover, Crested Francolin, Swainson's Francolin, Common Waxbill, Levaillant's Cisticola, Lesser Striped Swallow

UPDATE November 2016

On Wednesday 23rd November a Stone Chat seen in the reeds on the 7th dam.


UPDATE 3 February 2016
A Ring-Necked Parakeet was spotted by Roy Paige. If recent history of this variety is to be followed, we should be getting to see a lot more of these in the years to come.


UPDATE 11 November 2015
A spoonbill was spotted by Roy Paige at the 16th dam. Not only this, but during the round a Verraux eagle and a Glossy Ibis were also observed at the course. We have now listed 90 bird sightings at LGC!
UPDATE January 2015
On Saturday 3rd January Roy Paige spotted a Lesser Swamp Warbler near the 12th hole dam.
UPDATE June 2014
On Wednesday 25 June a pair of Ground Scraper Thrushes (new sighting) were spotted around the 8th tee box. .
UPDATE February 2014
Gail Hurry and Val Cairns saw a Little Bittern on Wednesday 26th Feb in the reeds on left hand side of the dam at the bottom of the 15th hole at around 13h00 .
Roy Paige and fourball sighted a Giant Kingfisher on the dam to the right of the 8th tee box on Wednesday 19 February. There were also two yellow bill ducks on the spillway.
UPDATE November 2013
Deks Zunker sighted a Woodlands Kingfisher on Wednesday the 20th November, 2013 at 11.30am( plus minus) between the 1st tee and the 18th green.
UPDATE October 2013
White Throated Swallow and African Palm Swift spotted by John Hobbs on Thursday 24 around the clubhouse.
UPDATE August 2013
Pygmy Kingfisher spotted by the Gail Hurry fourball on the 22nd August around 07h30 from the tee box on the 7th tee. It was on the corner post of the dam on the right of the women's tee box – that is the dam at the bottom of the 15th hole. Flew off towards 16th hole.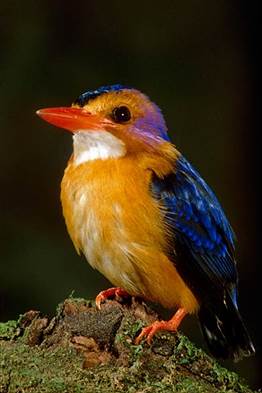 Barn Owl - stumbled upon by Craig Ryall after he had flared his approach shot to the long grass on the right hand side of the road next to the 5th green. Owl hopped away probably disgusted with the shot - and the ball was not recovered...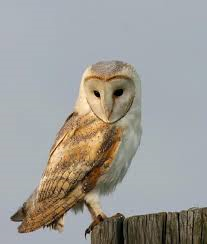 UPDATE 19 JULY 2013
Cathy Kozmary Sighted a Mandarin duck on July 19th, 2013 in the big dam surrounded by the 6th and 7th.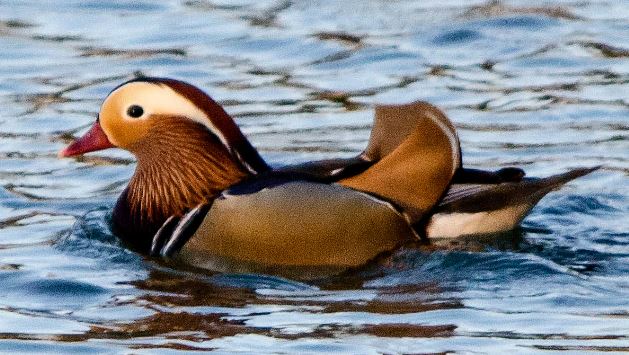 UPDATE 6 MAY 2013
Purple Heron has been spotted by Roy Paige twice at the dam in front of the 12th green. It's favourite spot is the reeds next to the spillway from the dam on the 13th tee box. Stands still for long periods waiting to spear its prey. Smaller than the Grey Heron.
UPDATE 1 FEBRUARY 2013
Keith Fraser spotted a Lilac Breasted Roller on the other side of the Jukskei opposite the 4th tee on Wednesday 16th January 2013. A rare sighting for Sandton.
LEEUWKOP BIRDS
(As of July 2017)
Order based on appearance in Kenneth Newman's BIRDS OF SOUTHERN AFRICA .
* denotes unusual sighting – image provided purely to assist with recognition (please do not reproduce / use commercially without specific owner approval)…
1. Grey-headed Gull
2. Reed Cormorant
3. White-breasted Cormorant
4. African Darter
5. Green-backed Heron
6. Black Egret *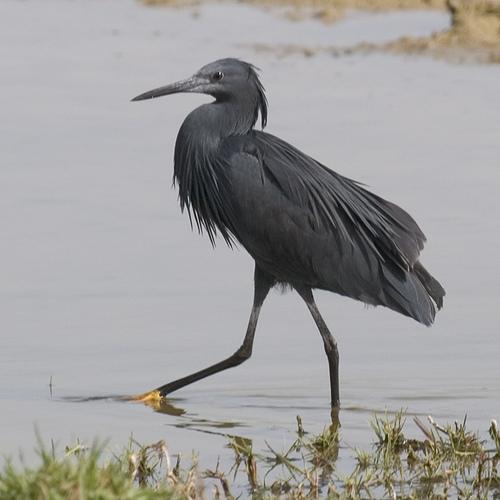 7. Cattle Egret
8. Little Egret
9. Grey Heron
10. Goliath Heron *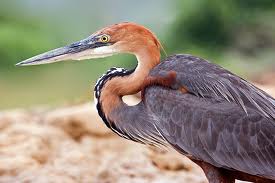 11. Black-headed Heron
12. Hamerkop
13. (African) Sacred Ibis
14. Hadeda Ibis
16. White-faced Duck
17. Egyptian Goose
18. African Black Duck
19. Yellow-billed Duck
20. Dabchick
21. Red-knobbed Coot
22. (Common) Moorhen
23. Blacksmith Plover (Lapwing)
24. Crowned Plover
25. Wattled Plover
26 Spotted Dikkop (Thick Knee)
27. Helmeted Guineafowl
28. Yellow-billed Kite
29. Long-crested Eagle *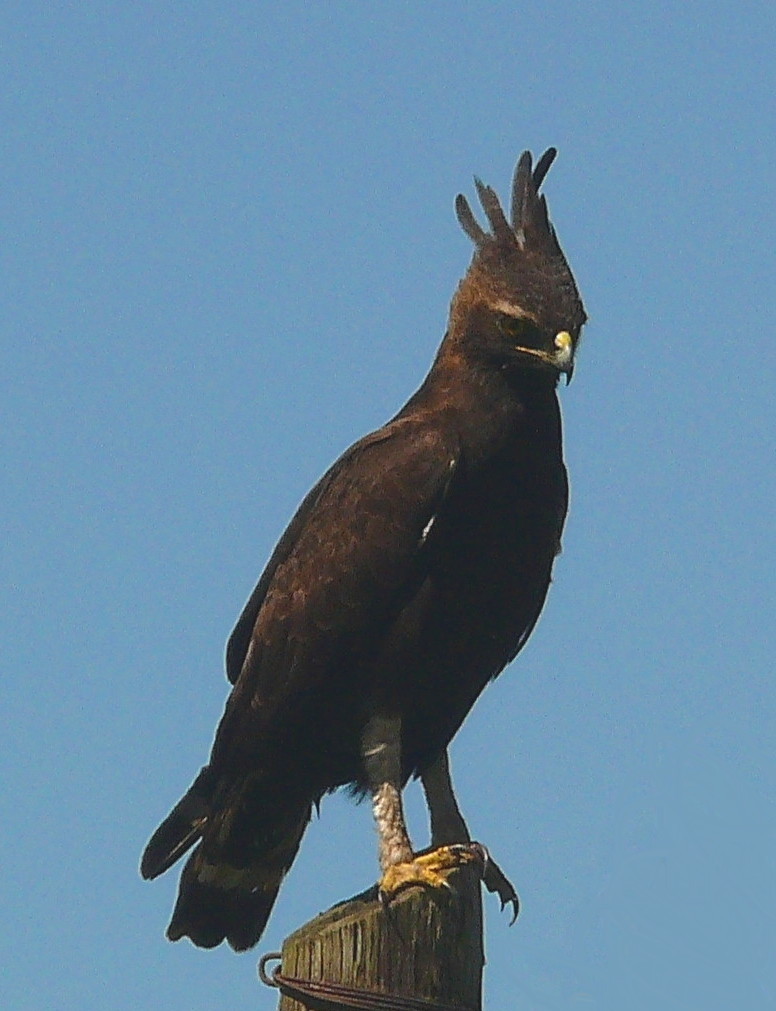 30 African Fish Eagle *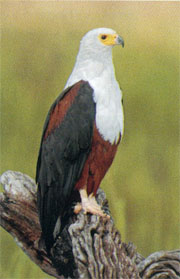 31. Black-shouldered Kite
32. Little Sparrowhawk
33. Rock Pigeon
34. Feral Pigeon
35. Rameron Pigeon
36. Grey Lourie
37. Diederik Cuckoo
38. Red-chested Cuckoo
39. Burchell's Coucal
40 Spotted Eagle Owl
41. Giant Eagle Owl
42. Speckled Mousebird
43. Red-faced Mousebird
44. European Bee-eater
45. Giant Kingfisher *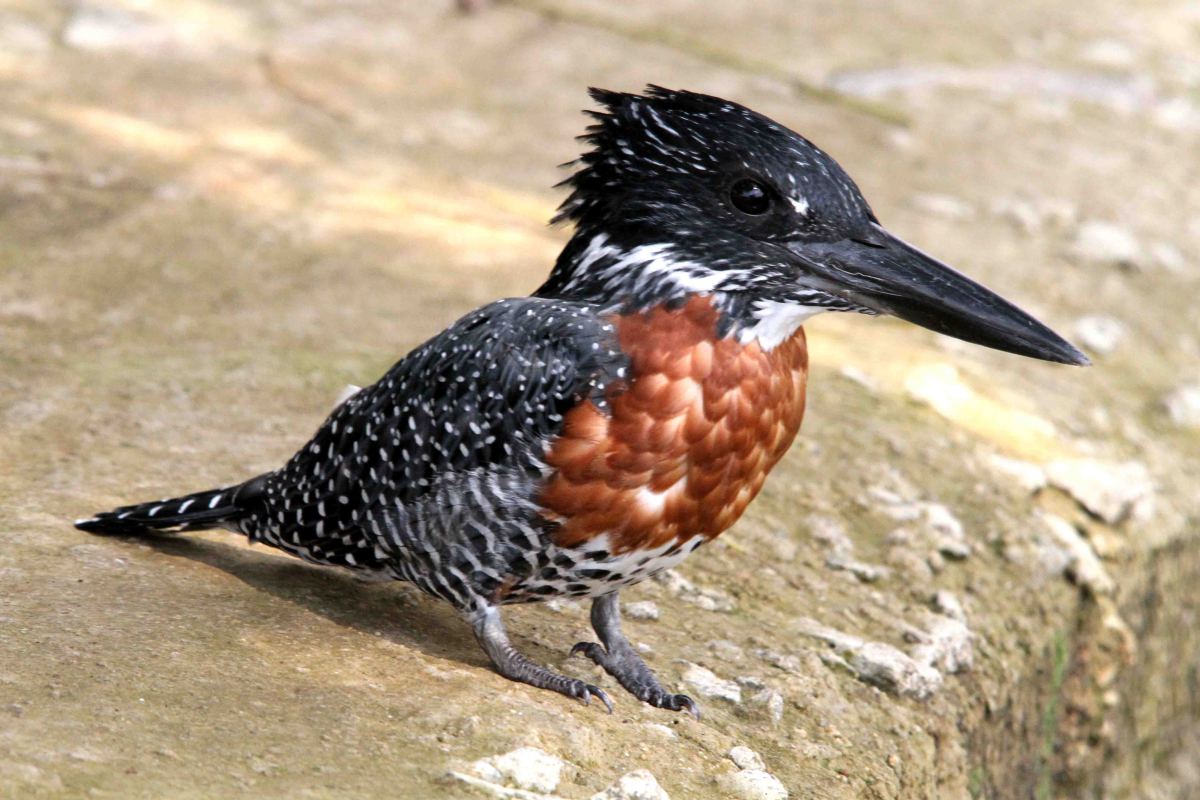 46. Pied Kingfisher
47. Malachite Kingfisher
48 Red-billed Woodhoopoe
49. African Hoopoe
50. African Grey Hornbill *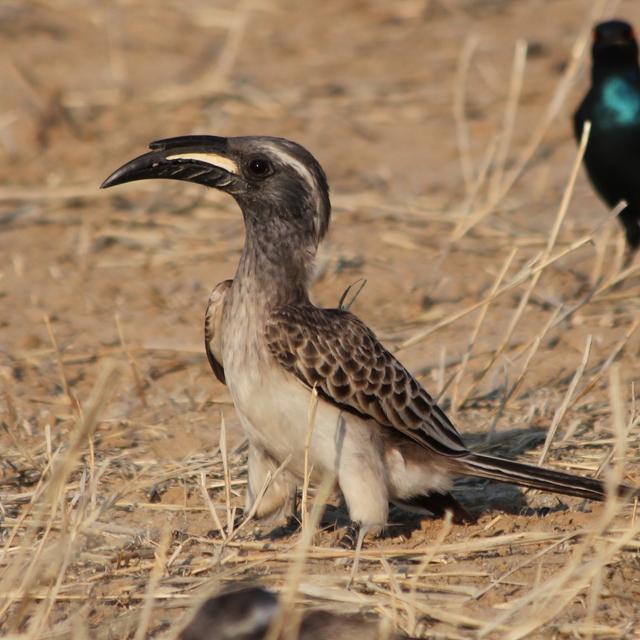 51. Black-collared Barbet
52. Crested Barbet
53.CapeWagtail
54. Pied Crow
55. Black-eyed Bulbul
56. Olive Thrush
57.CapeRobin
58. Pallid Flycatcher
59. Fiscal Flycatcher
60. Paradise-flycatcher
61. Fiscal Shrike
62. Indian Myna
63.CapeGlossyStarling
64. White-bellied Sunbird
65. Black or Amethyst Sunbird.
67.CapeWhite-eye
68. House Sparrow
69. Grey-headed Sparrow
70. Masked Weaver
71. Red Bishop
72. Chin-spot Batis
73.CapeTurtleDove
74. Laughing Dove
75. Tawny-flanked Prinia
76. Red-throated Wryneck *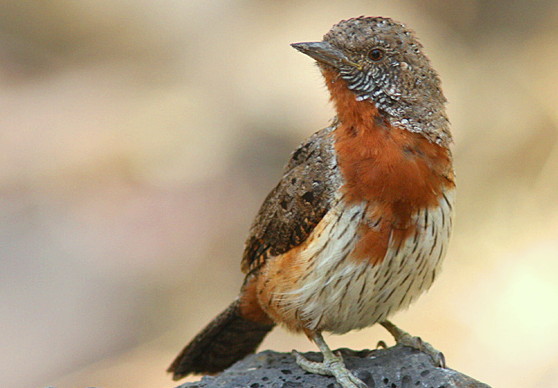 Additions:
77. Lilac Breasted Roller
78. Purple Heron
79. Barn Owl
80. Pygmy Kingfisher
81. Woodlands Kingfisher
82. Mandarin Duck
83. Little Bittern
84. Ground Scraper Thrush
85. African Pipit
86. Thick Billed Weaver
87. Lesser Swamp Warbler
88. Spoonbill
89. Verraux eagle
90. Glossy Ibis
91. Ring-Necked Parakeet

91. Spoonbill

92. Stone Chat

93. Great Reed Warbler

94. African Reed Warbler,

95. Willow Warbler,

96. African Quailfinch

97. Black Cuckoo

98. Spotted Flycatcher

99. Three- banded Plover

100 Crested Francolin

101 Swainson's Francolin

102 Common Waxbill

103 Levaillant's Cisticola

104 Lesser Striped Swallow

105 Eurasian Hobby

106 European Honey Buzzard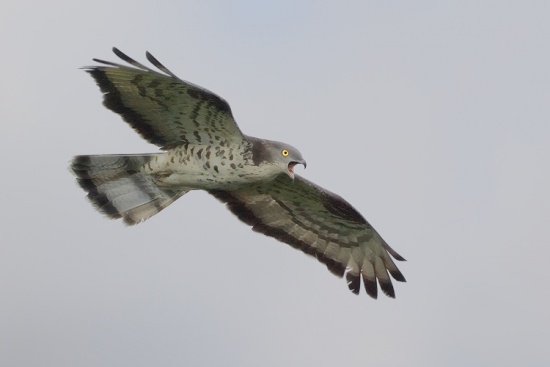 107 Black Chested Prinia

108 Marsh Warbler

109 Black Sparrowhawk

110 Great Reed Warbler

111 African Reed Warbler

112 Willow Warbler

113 African Quailfinch

114 Black Cuckoo

115 Spotted Flycatcher

116 Three- banded Plover

117 Crested Francolin

118 Swainson's Francolin

119 Common Waxbill

120 Levaillant's Cisticola

121 Lesser Striped Swallow

122 Cape Teal

123 Pintailed Wydah